Some celebrities seem like such staples woven into the background of our cultural fabric, it's hard to imagine that we will ever lose them. Celebrity deaths are usually highly publicized, with plenty of fanfare and memorial covers (and they often come in threes!). Here are some celebrities who you may not have noticed passed under the noise of other news.
Arnold Palmer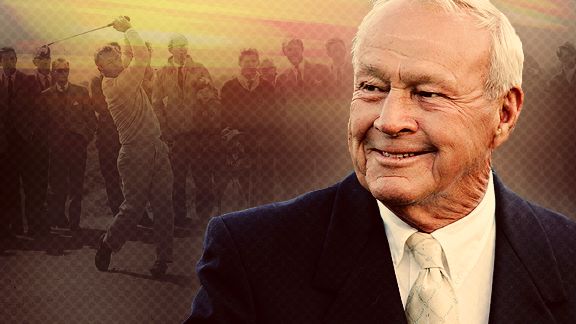 Arnold's true legacy will probably be in his popular drink – half lemonade, half iced tea, sold by Arizona tea with Palmer's visage on the can. I hope he isn't disappointed because he was also a star golf player. Palmer died in September 2016 in the midst of growing election concerns. He passed from heart complications. He will live forever on that can – and in our hearts.
John Glenn
John Glenn was an astronaut – but just not any astronaut. He was the first American to orbit the Earth. He passed in December 2016, news that was also hidden under political turmoil. His memory will never be forgotten – if not by us, then at least by textbooks.
Pat Morita
Pat is known best for teaching us all the basics of martial arts as Mr. Miyagi in the Karate Kid, for which he won an academy award. He passed in November 2005 at the age of 73.
Doris Roberts
Doris Roberts is the lovable, overbearing mother we all know from Everybody Loves Raymond. She was a decorated actress and leaves a legacy of great hair and awesome earrings. She died April 2016.
James Avery
James Avery played the patriarch in Fresh Prince of Bel-Air. It's hard to consider him gone, because his show stays fresh as ever, still present in our jokes and in our dancing. Alas, he died of surgery complications in 2013.